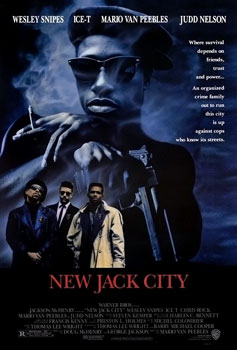 "(Crack) is doing to poor people what no person could do.  It is enslaving them."
- the judge

 
---
---
"All in the family"
---
   1982 - 1988
---
Tenacity to Escape Grinding Poverty
---
Sold so much so Fast
---
Outstanding Escalade
---
Run like a Fortune 500 company
---
    "Net $42,000,000 a Year in the City"
---

Billie Jo Chambers - 45.5 Years earning $5 per month


1979 Billie Joe attended Kettering in Detroit
---
---
---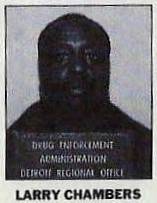 Rambo
The Leader
Life
---
---
Advertising
Discounts
Manufacturing
Quality Control
Sales
Two-for-one

Otis Chambers ran the organization's "Wrecking Crew" - 27 Years 
---

Willie Chambers
               22 Years              
---
CMB
Cash Money Brothers
---
Released nationally March 8, 1991 it grossed $7,039,622 during its opening weekend.  The highest grossing independent film of 1992 grossing a total of $47,624,253 domestically
---
The popular culture of the name Nino Brown is used in a multitude of rap lyrics
---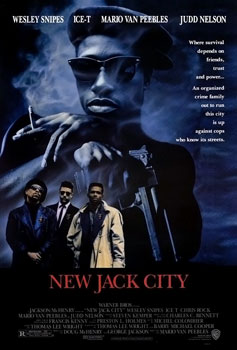 ---
  

The movie New Jack City is based on the ChambersBrothers whoovertook the 4-story, 52-unit Broadmoor Apartments on West Grand Boulevard and Ferry Street in Detroit and turned it into a Crack Den. Custos bought, smoked and bartered sex, VCRs or cars for crack...a highly addictive drug that makes you a fiend
---

---
"When the world tastes this, you're going to have a lot of trouble" said a dying crack addict from the Caribbean where the smokable cocaine commenced. Crack ensnared Detroit in 1983
---
---
At its peak sold up to $3 million worth of cocaine a day (come on for real?) and controlled 50% of the crack houses in Detroit
Female juveniles controlled the cook and cut houses they were often beat when shortages were discovered
---
---
It was hard to just say no
---
---
One of the largest drug rings in Detroit history.  A reputation surpassed only by their predecessors Young Boys Incorporated (link provided). The chambers moved in quickly to claim the crown
---
---
'Beat-up Crew'
---
---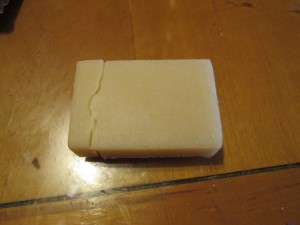 Larry Chambers beat one gang member for selling soap in place of crack
---
Fines:
$100 for failing to follow instructions
$300 for stealing money
$500 for revealing secrets or bringing strangers into crack houses
---
Methods of Discipline:
Baseball bats
Bullets
Hot grease
Pummeled with hammers
---
---
With so many employees, ID cards with photos were issued to keep track.  With 12-hour shifts, they were counted upon to be available non-stop
---

Vacation property
---
03/25/89 Drug Ring Boss Gets Life Term in Detroit
---
More damaging than Hitler, any slave master or dictator ever
The "Wrecking Crew" kidnapped, threatened, assaulted and killed their victims
---

Calvin Evans received a second degree murder sentence in the
slaying of David Bonno of Shelby Twp.


Kendrick Youngblood was arrested at the Newport Apartments
in Clinton Twp. where he allegedly killed a customer. Responsible
for at least 6 shootings
---

---
NEWPORT APARTMENTS 24213 LOTUS DR CLINTON TWP, MI 48036
---
---
No flashy jewels, clothes or sneakers, no drugs and money carried together, no loud music when driving, and no arguing with coworkers
---
"When a crackhead comes to you and his woman is on his back, his babies don't have no Pampers, he hasn't eaten in two days and he's about to spend his last $5 on crack, you have to make him feel good about spending his money."
---
---
---
"The Six-Mile Syndicate"
---
With Detroit's diminishing auto industry, loss of jobs, and decreasing population, the Chambers' revenues were larger than any corporation in the city "the Lee Iacoccas of the crack business"
---
---
The Chambers were such good entrepreneurs, it was wondered what corporation they could have dominated
---

So poor, Larry waited outside the homes of white neighbors with a bucket to get food from them when they were finished eating; they'd give what was left to the Chambers
---
Realizing their own American dream, the Chambers learned what the drug trade in Detroit could do for them
---
Born in Marianna, Arkansas, in Lee County, the 6th poorest counties in the U.S. The four Chambers brothers—Larry, Billy Joe, Willie Lee, and Otis—came from a family of 12 siblings. Their parents were struggling sharecroppers, who often hustled their neighbors in order to put food on the table
---

---
The high unemployment rate, compounded by poverty and racism, forced the brothers to look in other places for jobs. In the early 1970s the Chambers brothers, along with thousands of other Southern blacks, migrated north to Detroit, Michigan, with the hope of finding jobs in the auto industry. But by the time the Chambers brothers had arrived, Detroit had already fallen in decline. Jobs and housing were scarce, and after the 1967 race riots, many well-to-do citizens had already fled to other cities for new employment opportunities
---

---
Undaunted, Billy Joe and Willy Chambers decided to open a small business—party store started with money that Willy had earned from his job as a mail carrier. The store sold mainly wine and spirits but, as their clientele grew, the brothers also began selling marijuana to their customers
---

---
In 1984, as the auto industry began laying-off their workers, the Chambers brothers developed a plan to employ inner-city youths. Billy Joe's girlfriend put him in contact with her uncle, who claimed he could turn $2,500 of cocaine into $10,000 worth of profit within 48 hours. Billy Joe provided a loan for the venture, which proved successful. Using the auto industry's business structure as the blueprint for their own business, they hired underage workers—knowing they were harder to arrest and prosecute in the U.S. court system—and began running their own drug assembly line
---

---
Within a few months, Billy Joe and Willy Chambers had turned completely to the crack trade. By the time their brother Larry moved to town, Billy Joe and Willy had developed 30 crack houses, employed more than 150 workers, and turned more than $200,000 a week in profits
---

---
With the support of police officers, ministers, bankers, insurance companies, and many other high-level officials, the brothers pushed their business to a new level. To minimize the flow of customers on the streets, the Chambers brothers developed apartment buildings to house their clients all around Detroit. Their "one-stop shops" included prostitution, smoking rooms, and products priced by floor
---

---
In May of 1986, Otis Chambers joined his brothers in Detroit. He also recruited friends and acquaintances in the South to join him in the business. The wild success of their trade finally hit the mainstream, catching the attention of the Department of Justice. By August of 1986, the Detroit Police Department and the Drug Enforcement Administration developed the "No Crack Task Force" and began raiding the brothers' houses
---

---
Larry's ego got the best of him and he began videotaping drug deals
---
During their raids, law enforcement agents began finding videotapes of the Chambers brothers' exploits. As more tapes were unearthed, the DEA discovered a family tree of crack dealers that had been documented on camera
---
I watched on Detroit news television stations the video(s) the Chambers made of themselves having laundry baskets filled with $500,000.  They were boasting money, money, money.  William Jackson holding the basket asked what to do with the one dollar bills, Larry answered "we can give them to the poor"; the one dollar bills were a nuisance. The videos were very incriminating and used against them
---

---
On October 28, 1988, the Chambers brothers and five associates were convicted on conspiracy and drug charges. Larry Chambers received a life sentence for his role in the drug ring, while Billy Joe and Otis received 27-year sentences, and Willie received 21 years. Billy Joe and Larry no longer speak, but both have written books about their experiences
---
---